Automotive Resources
Automotive Service Excellence (ASE)
ASCCA Automotive Service Counsel of California San Diego Chapter
The San Diego Automotive Museum
California Bureau of Automotive Repair (BAR)
---
California Automotive Teachers (CAT)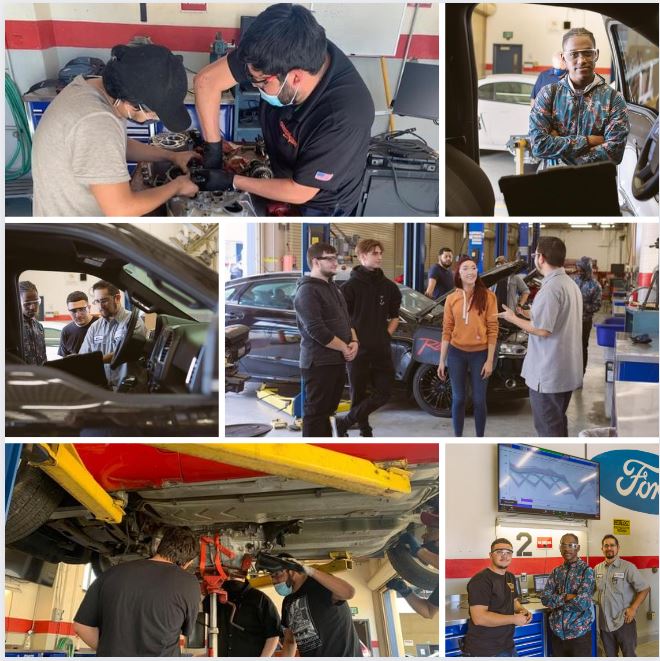 A professional organization comprised of automotive instructors from around the state and others who are interested in advancing automotive technology training in California
Motor Transport Museum Campo Spend a day with your family and ride in a Model T, and observe real working old engines. You will be amazed by the museum personnel and personality. This is an East County treasure. It is amazing and beautiful. Never mind a little rust. Bring your camera.
National Automotive Service Task Force This is the web site where you can purchase factory service information or find free factory service information. The site also provides information about vehicle security license and procedures.
GM - ASEP
An exciting partnership between local GM dealers, General Motors and local community colleges developed to train future automotive technician
American Methanol Institute
AMI serves as the voice of the methanol industry, supporting oxygenated gasoline, promoting methanol as alternative fuel, and encouraging methanol-powered fuel cells.
International Automotive Technicians Network
International association of automotive technical professionals. If you are a professional technician you'll want to join this network.
Ford Motor Company
Your connection to Ford
Job opportunities within Ford/Lincoln dealerships are on the rise, If you would like to learn how our educational programs can teach you to be the best technician you can be, or if you already have technician skills and want to learn about current open Ford/Lincoln dealership technician positions.